The beauty of Gosainkunda enchants people from across Nepal due to its unmatched serenity and bliss. This lake sits in between the icy Himalayas and from atop, resembles a small gem which becomes rock solid in the peak of winter. The lake is not only a natural landmark, but it is a bringer of life in the sense that it feeds the mighty Trishuli river. Not only does this lake attract travelers, but it is a place of great religious importance too. This is a major pilgrim hub during Janai Purnima.
The common trend with Janai Purnima is that people celebrate it in their home but in this blog, we shall take a closer look at how it is spent in Gosainkunda. The Gosainkunda lake is touted by many as the most famous lake in Nepal both naturally and culturally. In terms of nature, it is a part of the Langtang-Helambu trek and the Langtang valley trek whereas, in the cultural aspect, this lake has many myths which might be of importance. This lake sits north of Kathmandu and resides inside the Langtang national park. You can find a variety of wild animals here and the place where the main lake sits is dotted by numerous small lakes that go by the name of Saraswatikunda and Bhairavkunda.
As per Hindu mythology, Lord Shiva had swallowed poison to protect the world from harm. To soothe his throat from the stinging poison, he thrust his trident into a mountain to create a reservoir for water. That reservoir is now known as the Gosainkunda lake. In the middle of the lake sits a huge rock and many believe it to be the remains of an ancient Shiva shrine. This shrine is also believed to carry the water of this lake directly into the Kumbeshwar temple in Patan. Each year, there is a mela in the Gosainkunda lake during Janai Purnima and countless Hindu pilgrims visit this site to obtain salvation by bathing in its waters. The environment is lively and you can see people busy in their rituals. This place is holy not only for Hindus but for Buddhists too. As these areas are mostly inhabited by the Tamang people, you can catch the Shamans performing a tantric dance in obnoxious ways. They act under the belief that if they do so, they will receive divine powers from the lake.
Janai Purnima is one of the most revered Hindu festivals in Nepal and as per the Nepali calendar, takes place on the full moon day of Shrawan or Bhadra. This festival aims to celebrate the link between security and pureness. 'Janai' is a sacred thread which is worn by the male members of the Hindu community, especially Chhetri and Brahmin. The thread comprises of three cords which symbolize mind, body, and speech and during this festival, they change it by taking a bath in the holy river. People that don't wear Janai wear another sacred thread called 'Doro' on their wrists and it acts as a symbol of safety. This 'doro' is later tied on the tail of a cow on Tihar. People of Newar community celebrate this festival as 'Kwati Purnima' and people of Terai region celebrate it as 'Raksha Bandhan.'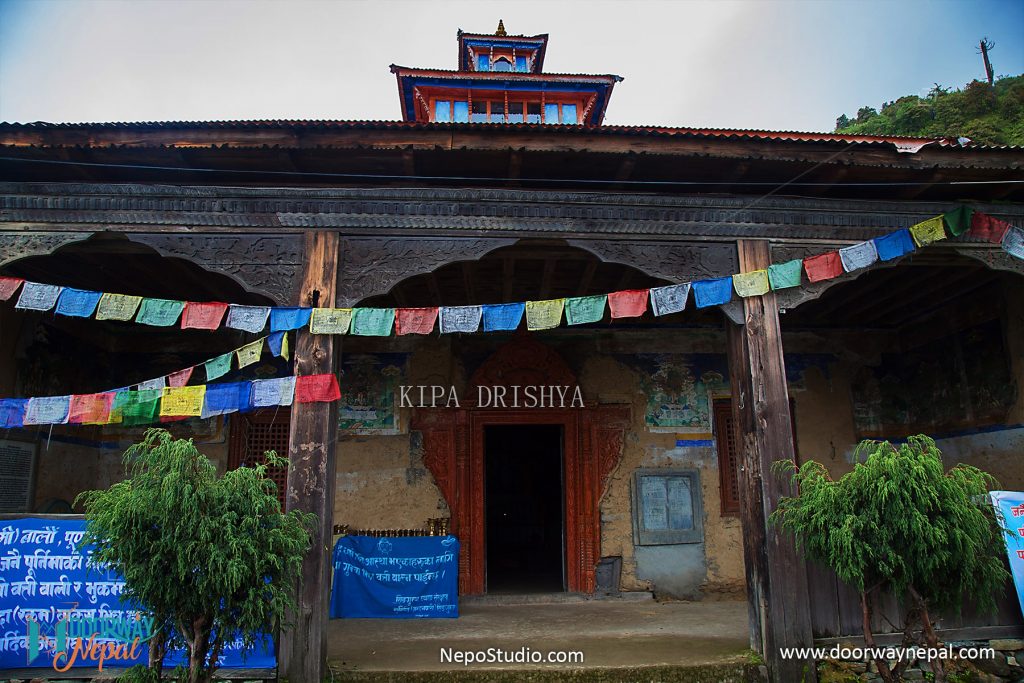 The lake is completely frozen from October to June and from the lake, you can catch amazing glimpses of mountains like Langtang, Ganesh Himal, and Rolwaling range. There are numerous ways in which you can take the Gosainkunda trek. While doing this trek, you should know that this trek goes through the Langtang valley and you can get greater opportunity to understand the culture here. The journey lasts a maximum of 14 days. Like other treks, it starts from Kathmandu and takes you along the Prithivi Highway to the checkpoint of the Langtang region, Syabrubesi. From here, the long trekking begins and you will walk along the Langtang river to reach Lama Hotel. As you walk on the amazing greenery, you reach the Langtang village which is filled with Tamang culture.
Walk on the less walked paths to reach Kyangjin Gompa. It is the most important Buddhist monastery in this region, and provides astonishing views of the Langtang and Rolawaling mountain range. The trail becomes steep on the way to Sing Gompa, and after we cross it, we reach Gosainkunda. Keep in mind that there might not be network facilities here. Spend a night here, and head back to Sing Gompa and to Dhunche. Do some quick shopping here and head to Kathmandu where this spiritual journey will end.
---
Photos: Rakesh Manandhar
Manandhar is a freelancer photographer since 2016.
---